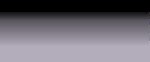 A Loss Remembered
401 7th Ave or
P.O. Box 182
Audubon, IA 50025

Email: kathy@alossremembered.com
Phone: (712) 563-4147
Cell: (712) 304-5459
Fax: (712) 563-4148


Each Card is hand embossed, printed on
high quality linen finish card stock
and comes with a matching envelope. All cards are available
in white, ivory, or blue colors.


*All cards now available in Spanish (white only).